Rock & Raft (Leavenworth)
Join us in June for 2-3 days of rafting and climbing. Add an additional hiking day if you'd like to extend your trip. Spend a day rafting the Wenatchee River and a day rock climbing in North Bend or Vantage with our guides. Rafting, climbing, hiking and camping! $190 per person.
Mt. Erie (Anacortes)
A multi-day rock climbing/paddle boarding/hiking trip. Spend a day climbing on the cliffs of Mt. Erie overlooking the Puget Sound with Mountain Peaks as a backdrop. Paddle on Cranberry Lake and hike around Deception Pass State Park.
$190 per person.
Seattle Climbing
Learn basic rock climbing techniques or build upon your experience as you spend time climbing and rappelling in some of the area's best climbing locations. These trips are great for all experience levels. Advised group size is 8-20 people. These trips are available during March, April, July & August. Day trips in North Bend are $45/person and run about 4-5 hours.
Smith Rock (Oregon)
Known as one of the 7 Wonders of Oregon and attracting climbers from around the globe, Smith Rock welcomes first-time climbers as well as those who have loved the sport for years. Our guides emphasize rigorous safety standards and encourage challenge by choice as each individual pushes their perceived limits.
$65 per person (includes lunch, $5 off if group brings their lunch)
Group size: 8 to 25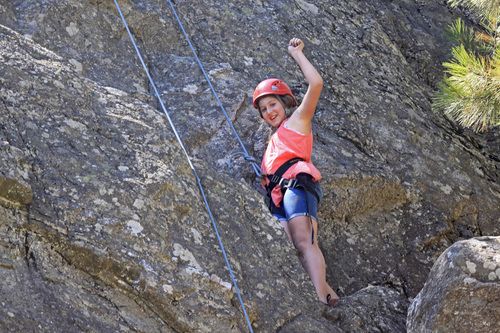 Spokane Climbing
Check out some of the local Spokane climbing areas and learn how to rock climb. These trips give participants a chance to challenge themselves and have fun learning climbing techniques and rappelling. These trips are great for groups of 8-20 people and take about 4 hours. These trips are $40 per person and are available June, July, and August.